Our story begins and ends with the generosity of our friends across the 42 towns we serve in Eastern Connecticut.
You are the generous individuals and families, civic organizations, and businesses who love your communities. You are passionate and compassionate about youth and education, economically secure families, animals and the environment, and arts and culture. You have established funds and scholarships and have made investments that impact the lives of people you may never meet. For 40 years, you have entrusted your funds with the Community Foundation, always with the intention of improving the communities in which you live; always with the ideal that communities can only become stronger because of your involvement and generosity. Thank you!
Our Services
We are here at your service – in perpetuity – to help you turn your charitable intentions into reality. We pride ourselves on providing meaningful philanthropic counsel to every donor who has established a fund with us. Here are a few of the ways we can be of assistance to you in your philanthropic work:
Maybe you already know what cause you want to address, but would like to know more about organizations working in that particular field. Maybe you're considering adding additional nonprofits to the ones your fund already supports. Either way, we can provide you with background information on well-managed nonprofit organizations in Eastern Connecticut that are doing highly regarded work in the community. We can provide you with detailed financial information on organizations to consider, then arrange site visits for you, where you can see the nonprofits in action and meet with their board, staff or volunteers. Reviewing the available data and making site visits is a great way to get an in-depth understanding of the nonprofits working on the front lines to meet our region's needs.
A site visit can be an excellent way to witness firsthand how an organization is run and learn more about the programs and services it provides. If you are new to grantmaking and looking for a worthwhile organization to support, a site visit is an excellent introduction and education. If you already support the organization, it's an opportunity to see your grant dollars in action and to see firsthand what a difference you support makes.
At its heart, philanthropic work is about putting dollars in the hands of charitable organizations that will use the money to make an enduring impact. We have 40 years of experience in grantmaking across a broad spectrum of charitable issues – which is an expertise you can access at any time, at no charge. We can offer ideas and advice, and help you with research. We are here to:
Help you identify worthy nonprofits to consider.
Conduct research on a topic or nonprofit in which you are interested.
Arrange for you to visit and evaluate nonprofit organizations and programs.
Share with you the best practices in grantmaking that we've developed with area donors during the past three decades.
Ensure your grant making falls within IRS and foundation guidelines.
Assist with your specific grantmaking decisions, if you desire.
Help you evaluate the effectiveness of your grants, where feasible.
Focus or reevaluate your philanthropic interests to achieve a greater impact.
Help you involve your children and grandchildren in your charitable giving.
Many donors like to keep abreast of the needs and challenges that are emerging in Eastern Connecticut, as well as how area nonprofits are responding to them. As part of the oversight we provide of our competitive grant programs, we read and review proposals from various organizations seeking funding help for specific services and programs. We are happy to share copies of these proposals with you. They can be an excellent way to stay in touch with the community. As we learn more about your interests, we can also bring interesting funding ideas to your attention.
We can identify other donors in Eastern Connecticut who share your charitable passions and who might present opportunities for partnerships in grantmaking. We can also connect you to other donors and charitably minded individuals involved in all kinds of philanthropic work in our region. We typically seek to make this networking happen at events we host, such as our annual meeting or roundtable discussions. Visit the News & Events section of this site for information on upcoming events.
Our door is always open!
Whether you are new to philanthropy or looking to do more through your giving, we can help you have a meaningful impact on the issues and communities that you care about. Feel free to contact us for a confidential conversation.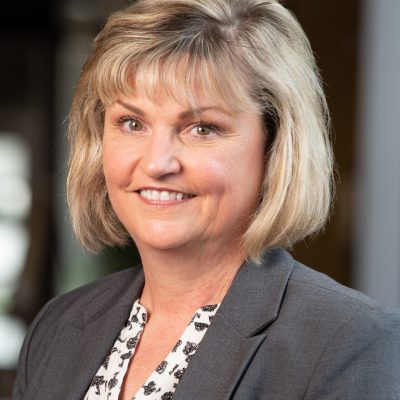 Contact Lauren C. Parda, Director of Development