The Community Foundation is here to bring people together to work towards a healthy, thriving, sustainable Eastern Connecticut. We do this by putting philanthropy into action to address the needs, rights and interests of our region, while fulfilling the passions of our donors.
About Community Foundations

First and foremost, a community foundation is a foundation. Like most foundations, community foundations are primarily funders. Rather than offer direct services to the public, foundations provide funding to community-based organizations that provide specialized services to residents.
Community foundations accomplish their work through charitable funds, each of which has its own founder, donation history, investment strategy, and charitable purpose. While accounted for separately, the funds are pooled together for investment purposes.
Community foundations can support their communities in several different ways, including:
Grantmaking to strengthen nonprofit organizations and help them fulfill their important missions
Funding of scholarships for students to pursue their education and establish rewarding careers
Convening and advocating to bring together community leaders and stakeholders to listen, learn and work toward effective solutions to community challenges

A Foundation of Caring
The Community Foundation of Eastern Connecticut is one of 900-plus community foundations across the nation: tax-exempt, nonprofit, public charities devoted to improving the quality of life in the communities they serve. Individuals, families, businesses and nonprofits create permanent funds that promote the well-being of their region. Community foundations invest and administer these funds, which annually make distributions in the form of grants and scholarships. Community Foundation FAQs
Founded in 1983, the Community Foundation serves as the hub for meaningful philanthropy for 42 communities (1,402 square miles) in the eastern third of our state, with a total population of approximately 450,000 residents.

We manage over 600 funds that were created by generous people who care deeply about their communities. Together, the funds entrusted to us provide over $8 million each year in grants and scholarships in Eastern Connecticut and beyond.
Read more about Our Work and Our Communities
Experience & Expertise
We are uniquely positioned to serve as a trusted philanthropic leader based on our in-depth knowledge of the region's needs. We have over four decades of hands-on experience and longstanding relationships with the nonprofit agencies, civic officials and other experts working on the front lines of our communities every day. Our strategic priorities, which reflect the interests of our donors, currently include empowering youth, promoting basic needs and rights, preserving the environment and advancing animal welfare.
Read more about Our Priorities
Financial Integrity
Our foundation operates in full compliance with the rigorous financial standards set by the nationally recognized Council on Foundations, assuring that we meet the highest philanthropic standards for financial integrity and accountability.
Read more about Our Financial Accountability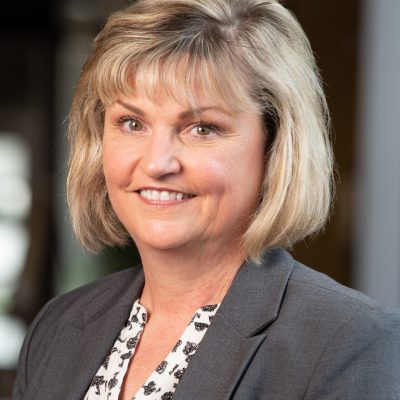 To learn more about our philanthropic work and priorities, contact Lauren C. Parda.