The Community Foundation is here to bring people together to work towards a healthy, thriving, sustainable Eastern Connecticut. We do this by putting philanthropy into action to address the needs, rights and interests of our region, while fulfilling the passions of our donors.
We are a family of hundreds of funds created by those generous people to serve their charitable goals. We also help people create charitable legacies. We provide guidance, investment vehicles, and other expertise to make giving an easy and joyful experience. Together, the funds entrusted to us provide over $8 million each year in grants and scholarships in Eastern Connecticut and beyond.
A Foundation of Caring
We are one of 900-plus community foundations across the nation: tax-exempt, nonprofit, public charities devoted to improving the quality of life in the communities they serve. Individuals, families, businesses and nonprofits create permanent funds that promote the well-being of their region. Community foundations invest and administer these funds, which annually make distributions in the form of grants and scholarships. Community Foundation FAQs
Founded in 1983, The Community Foundation of Eastern Connecticut serves as the hub for meaningful philanthropy for 42 communities in the eastern third of our state. We make Eastern Connecticut better by:
Helping people who want to help meet the region's needs establish powerful, sustainable charitable funds
Using these funds to issue annual charitable grants to nonprofits — and scholarships to students
Strengthening local nonprofits and helping them fulfill their important missions
Serving as a neutral meeting ground where community leaders and stakeholders can convene to listen, learn and work together on effective solutions to community challenges
Read more about Our Work and Our Communities
Experience & Expertise
We are uniquely positioned to serve as a trusted philanthropic leader due to our in-depth knowledge of the region's needs; our over three decades of hands-on experience and our longstanding relationships with the nonprofit agencies, civic officials and other experts working on the front lines of our communities every day. Our strategic priorities, which reflect the interests of our donors, currently include empowering youth, promoting basic needs and rights, preserving the environment and advancing animal welfare.
Read more about Our Priorities
Financial Integrity
Our foundation operates in full compliance with the rigorous financial standards set by the nationally recognized Council on Foundations, assuring that we meet the highest philanthropic standards for financial integrity and accountability.
Read more about Our Financial Accountability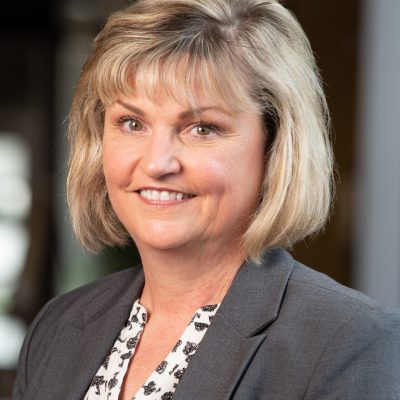 To learn more about our philanthropic work and priorities, contact Lauren C. Parda.