Join us and other donors in empowering youth, providing for basic human rights and needs, preserving the environment and protecting animals and wildlife.
We Welcome Your Generosity
You can contribute to any fund at the Community Foundation of Eastern Connecticut right now and join one or more of our existing donors in building a better future for our communities.
We grow our donors' charitable funds through strategic investments and with contributions from others.
We Honor Your Reasons for Giving
You can make a gift simply because you feel moved to help the community today.
You can make an Honorary Gift – that is, a gift in honor of someone's birthday, wedding, anniversary or other important milestone. If you do, we will send a personalized letter to that individual that informs them of your generosity. Unless you request otherwise, we keep the amount of your gift confidential.
You can make a Memorial Gift – that is, a gift in memory of a loved one. At your request, we will send a personalized letter to that individual's family members or friends, explaining that a thoughtful gift has been made to a fund at our foundation in memory of the loved one. The amount of the contribution will be kept confidential.
We Have Many Funds To Offer
You can make a donation to any of the funds established by our donors. You'll find a directory of Our Funds
You can make a donation to a fund that addresses one or more of Our Community Priorities. We actively seek to unite donors around charitable endeavors that empower our young people, provide for basic human rights and needs, preserve the environment and protect area wildlife and animals.
You can make a donation to a fund that supports one of our special initiatives. From time to time, we initiate programs ourselves where it appears that leadership is required to focus attention on an important issue or need. These funds include our:

Let's Read Fund, which encourages early literacy and love of reading;
Love our Libraries Fund, which provides resources for local library programs; and
Women & Girls Funds, which provide funding for programs that improve the lives of women and girls in need. Read more about Our Women & Girls Funds
We Thank You for Your Generosity
All gifts are tax deductible to the extent allowed by law.
We acknowledge all gifts promptly with an official receipt for tax purposes.
Your generosity and support are deeply appreciated.
Our door is always open!
Whether you are new to philanthropy or looking to do more through your giving, we can help you have a meaningful impact on the issues and communities that you care about. Feel free to contact us for a confidential conversation.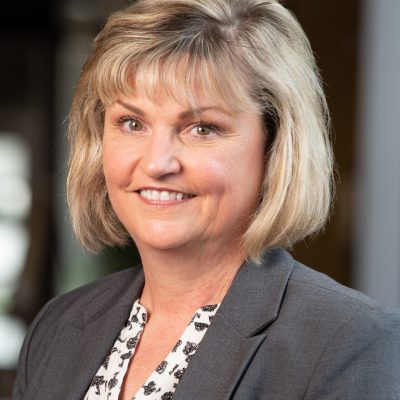 Contact Lauren C. Parda, Director of Development