We are committed to maximizing our donors' investments so their funds can issue as many grants as possible every year to benefit our community.
Administrative Fees:
While there are no fees involved in setting up a charitable fund at our foundation, there are some small fees associated with its ongoing administration.
Our administrative fees help cover the costs of bookkeeping and auditing associated with your fund, as well as the staff time devoted to investment oversight, grant making, acknowledging contributions and exercising the required due diligence over recipients of grants or scholarships.
These fees, together with direct gifts we sometimes receive to cover our overhead costs, enable us to serve our donors and nonprofit partners efficiently and cost effectively. In a sense, they are more than simple charges for the delivery of professional services – they are important contributions to the community in and of themselves.
We charge an annual administrative fee of 1.5% of a fund's value for all charitable funds (1% for NPO Endowments).
For endowed scholarship funds, the administrative fee has a minimum of 2.0%. The actual fee will be dependent upon the complexity of the fund.
Investment Fees:
Brown Brothers Harriman (BBH) main portfolio: 1.0% (100 basis points) which are netted out of investment results before fund balances are reported to donors.

The fee for BBH Investment Advisory and custody services is based on the fair value of the Foundation's Account Assets, including accrued interest, on the date of the appraisal of the Account. The Investment Advisory Fee applies to, among other assets, Client Directed Assets. Certain cash held in the Account, investments in BBH Funds, BBH alternative investments and Private Assets will not be included in the calculation of the Investment Advisory Fee but may be subject to other fees.
The Investment Advisory Fees are computed as follows:
1.00% per annum on the first $5,000,000
0.75% per annum on the next $5,000,000
0.60% per annum on the next $15,000,000
0.50% per annum on the balance

Strategic Advisory (SA) funds are subject to a flat 0.40% per annum fee, and there is a $5,000 fee for BBH socially responsible investment (SRI) administration & reporting.

The estimated fees charged to the Community Foundation are best illustrated as follows:
BBH Direct Management Fees (IA, SA, SRI): 0.34%
BBH Fund Level Expenses: 0.18%
Third Party Fund Level Expenses: 0.36%
Fund Admin Fees: 0.05%
Total: .94%
Boston Trust Walden (BTW) SRI portfolio: Investment management and custody fees of .79% (79 basis points) include an investment management fee for separately managed assets and indirect compensation received by BTIM Inc., a subsidiary of Boston Trust which advises proprietary mutual funds held in the account.

The separately managed asset fee is based on the prior calendar quarter's ending market value, including accruals, and may be adjusted to reflect significant cash flows during the quarter. Proprietary fund fees (the mutual fund expense ratio) are charged to applicable funds as detailed in the funds' prospectus and SAI. To prevent duplicative fees on assets proprietary fund holdings within the account are excluded from the separately managed asset market value.
BTW investment management and custody fees for the Community Foundation of Eastern Connecticut are estimated to be 0.79% annualized. The Community Foundation of Eastern Connecticut's fees are computed as follows:
Separately Managed Assets:
0.75% per annum on the first $10,000,000
0.60% per annum on the next $15,000,000
0.45% per annum on the balance

Proprietary Fund Assets:
1.15% on BTW International Equity Fund
1.00% on BTW SMID Cap Fund

The current estimated fees charged to the Community Foundation are illustrated as follows:
BTW Separately Managed Asset Fee: 0.75%
BTW SMID Cap Fund: (WASMX): 1.00%
BTW International Equity Fund (WIEFX): 1.15%
Total: 0.79%
Read more about Our Financial Accountability
Our door is always open!
Whether you are new to philanthropy or looking to do more through your giving, we can help you have a meaningful impact on the issues and communities that you care about. Feel free to contact us for a confidential conversation.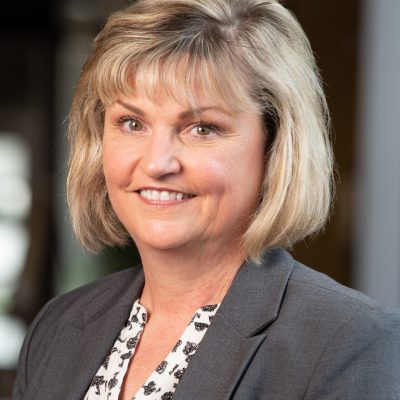 Contact Lauren C. Parda, Director of Development