Our foundation is the hub for meaningful philanthropy in Eastern Connecticut. Partner with us to address the urgent needs in our community to go above and beyond in helping others today and in the future.
Read about the impact of your giving:
"I have always wanted to give back to other people. It's my way of saying thanks to all the people who have invested in me over the years."

- Nikolin Kutrolli
Your Trusted Choice in Local Giving
Hundreds of donors have chosen to work with our foundation because we offer expertise in charitable giving and our grantmaking professionals work closely with the region's nonprofit sector.

No matter how, why, or how much you give, you become part of a powerful force for good in our community.
We know Eastern Connecticut. We have nearly four decades of hands-on experience. We can help you learn more about the causes and nonprofits you care about, and provide you with solid philanthropic guidance on how best to make an impact. Read more about Our Work
We believe there is strength in numbers. We manage over 600 charitable funds on behalf of our donors. If you wish, our foundation can help you partner with other like-minded donors and nonprofits for greater reach and impact on the issues that matter to you. Read more about Our Work
We can set up charitable funds that make sure your gift keeps on giving to the community – forever. Read more about our Our Funds and Types of Funds.
We can establish a fund that addresses one specific philanthropic interest of yours or multiple areas of interest. Our donors support a wide range of philanthropic efforts in the community, including health and human services, environmental conservation, animal welfare, youth, women's issues, economic development, the arts and more. Read more about our Our Funds and Types of Funds
Some donors wish to establish funds in honor of a cherished family member or friend; others prefer to donate in anonymity. We work with you to ensure the level of public visibility you desire.
We tailor each fund to the charitable desires and financial requirements of our donors. We can help you zero in on the philanthropic causes, issues and organizations you believe in.
Read more about our Our Funds and Types of Funds.
We enable donors to choose to have as little or as much direct involvement in the administration of their funds as they prefer. Read more about our Our Funds and Types of Funds.
We accept a wide variety of gifts on behalf of the Eastern Connecticut community – including everything from simple cash and credit card donations, to real estate, stocks and life insurance policies. Read more about Gifts We Accept
We can structure a fund that enables you to make a charitable impact immediately, a fund that enables you to leave a charitable legacy or some combination of the two. We'll walk you through the benefits and advantages of all possible fund arrangements so you can choose the one that's best for you.
Read more about our Types of Funds and Leaving a Legacy.
While there are no fees involved in setting up a charitable fund with us, there are some small annual fees involved in a fund's administration. Read more about Our Fees
Our foundation operates in an open, transparent manner that welcomes scrutiny and meets the highest philanthropic standards for financial integrity and accountability. Read more about Our Financial Accountability
We take our stewardship responsibilities seriously. We are committed to maximizing the financial returns on our donors' charitable funds and issuing as many charitable grants and scholarships from those funds as possible every year. To do that, our Investment Committee, comprising board members and other volunteers with exceptional financial expertise, works with a team of professional investment advisors to safeguard and grow our donors' portfolios. Read more about Our Investment Strategies
We help ensure that donations made to our foundation qualify for the maximum income, gift and/or estate tax deductibility allowed by law. Gifts that exceed allowable annual limits can sometimes be structured to provide donors with an income tax deduction that can be spread over multiple years.
We are a trusted philanthropic leader as a direct result of our in-depth knowledge of area needs with nearly four decades of grant-making experience in the region, and our longstanding relationships with the nonprofit agencies and civic officials at work in our communities. We research the issues and organizations you care about to ensure your donation will make an impact. See a listing of our Recent Grants
To help ensure your charitable fund continues to make an impact forever, our foundation maintains a provision called "variance power" in our bylaws and fund agreements, which gives our Board of Trustees the authority to change a fund's purpose without going through a protracted, expensive legal process. So, for example, if the charitable organization your fund was designed to benefit ceases to exist, or the charitable need your fund was intended to address becomes obsolete, our board can give your fund a renewed charitable purpose that is as close as possible to the one you intended.
We value our donors. We honor and protect their wishes in perpetuity. The hundreds of donors who work with us are a testament to that unwavering commitment. Read more about Our Donor Bill of Rights

Our door is always open!
Whether you are new to philanthropy or looking to do more through your giving, we can help you have a meaningful impact on the issues and communities that you care about. Feel free to contact us for a confidential conversation.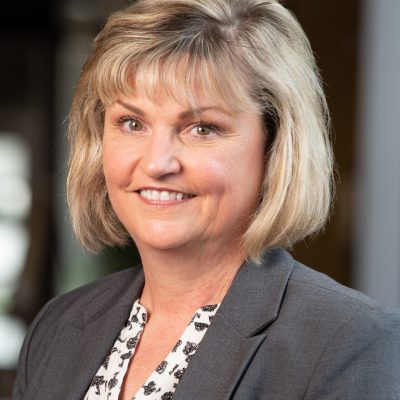 Contact Lauren C. Parda, Director of Development