A conversation on the integrity of local journalism as an essential aspect of our democracy.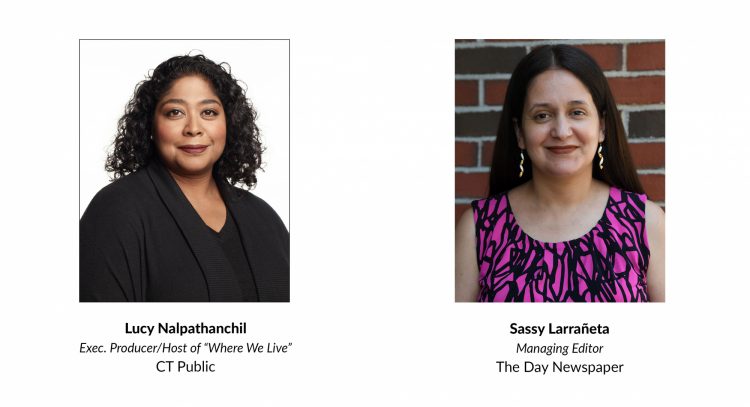 Be part of this conversation with CT Public's Lucy Nalpathanchil and The Day's Sassy Larrañeta as they speak about the role of the media and the importance of local journalism.
Democracy requires that we each have a seat at the table to build a participatory process that is fair for everyone. When we invest in advancing public policy, we contribute to systemic changes and solutions that have long-lasting impact. As your community foundation, we are deeply committed to raising all voices and advocating for all citizens.

After registering, you will receive a confirmation email containing information about joining the meeting.
---
This event is the sixth in a series of conversations brought to you by the Community Foundation's Women & Girls Funds Task Force on Public Policy.
Read more about our Women & Girls Funds
Read more about our Women & Girls Funds Task Force on Public Policy