Advancing equitable outcomes to improve the lives of children and youth in Eastern Connecticut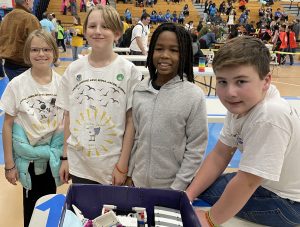 The purpose of the Brighter Futures Fund is to enhance the well-being of children and youth through intellectual, physical, and social-emotional development and support. Areas of grantmaking may include – but not be limited to – the following:
Quality early childhood education that reaches children at a critical development stage
After-school enrichment programs that ignite young passions for the arts and sciences
Mentoring programs that build relationships between adolescents and caring role models
Postsecondary planning and support to guide older adolescents and young adults to and through college and career training towards independence and self-sufficiency
The Brighter Futures Fund will be flexible to respond to emerging issues and various needs throughout our region, with particular focus on communities with least access to opportunities and other resources for its young people.
Join us in supporting children and youth throughout Eastern Connecticut
The Community Foundation is deeply committed to ensuring that every child has the opportunity to thrive and to reach their full potential.
With that in mind, we are excited to announce that the Community Foundation has created a NEW fund to help address the needs of the next generation! Established in 2023, the Brighter Futures Fund is a permanent endowed fund with a vision of advancing equitable outcomes to improve the lives of children and youth in Eastern Connecticut.
Our goal is to grow the Fund to the $1 million level before we start the grantmaking process. Once that threshold is met, the Fund will generate grants in perpetuity and help children and youth in our region forever.
If you would like to be a Patron of the Fund at one of the giving levels listed below, we would be grateful. Other gift amounts are also welcomed and greatly appreciated! Your loyalty and support will help us to achieve our goal and fulfill the Fund's vision for years to come.
Giving Levels:
Benefactor $100,000
Ambassador $50,000
Visionary $25,000
Pioneer $10,000
Thank you for your trust in the Community Foundation and for partnering with us in this important effort.