Creating opportunities for young people and families to thrive.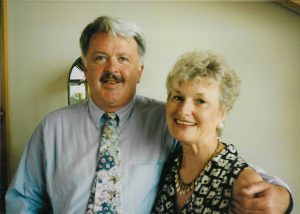 David and Sherry Dresback shared a gratitude for the life rewards that came as a result of accessing a good education. David earned a Ph.D. in the sciences from the University of Michigan and Sherry earned her B.A. after attending school at night while working at Pfizer. "We had terrific careers that provided a good life for our children and ourselves because we had a good education," explained David. "We have been very fortunate and thought that supporting education for others would be a good thing, especially for students who need help."
David and Sherry set up the David and Sherry Dresback Scholarship Fund in 2006 to give annual college scholarships to six high school seniors – two each in Stonington, Groton and Ledyard. This was to recognize where their children went to school and where they lived for many years. According to David, many scholarship recipients have sent thank you notes and updates over the years. "It is so rewarding to hear from a student who benefited and developed as an adult through accessing educational opportunities. We also have been able to increase the scholarship awards each year through Pfizer's employee match program."
After his beloved wife Sherry passed away in 2015, David decided to build upon the fund through a charitable trust provision created with the help of his advisor. Through the establishment of this endowed fund, the scholarships will be permanently funded and other issues close to his and his late wife's hearts will also be supported forever.